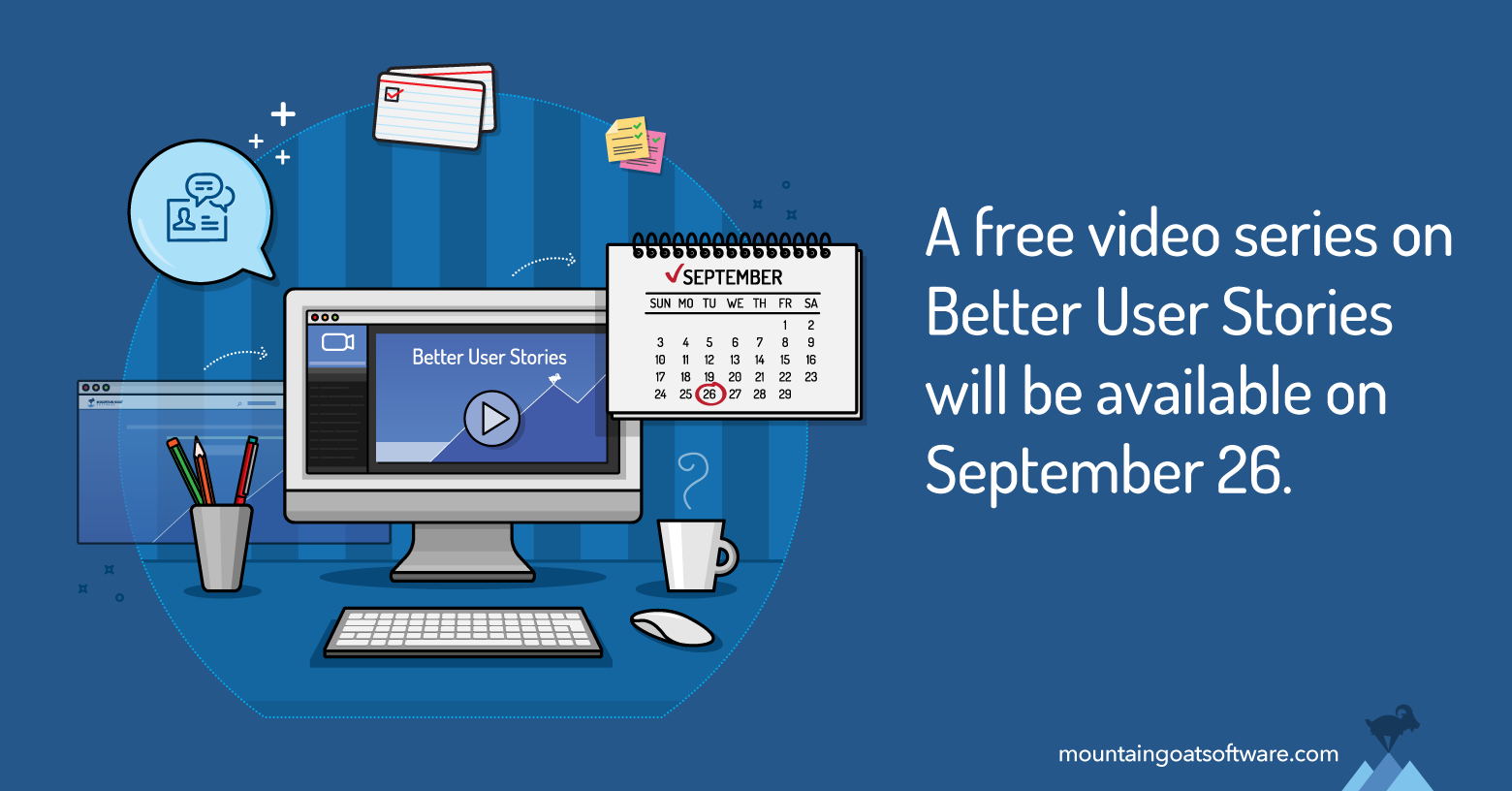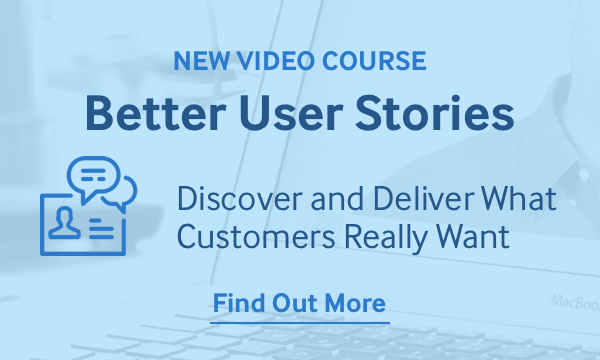 Good news! The Better User Stories FREE video course will return on September 26 when for two weeks only, you can access four sample lessons that address some of the toughest challenges teams face with user stories.
Registration for the FULL Better User Stories course will be open for one week starting October the 4th (see below).
When I released the free videos back in March, they were viewed more than 34,000 times and had more than 300 comments in the discussion. If you missed it last time, you can register now and watch the first lesson as soon as it's available.
In the free training, I cover how to get started with story mapping and story-writing workshops. I'll also share the five approaches you need to know to split any story. You may have heard some of your colleagues talking about this as the SPIDR approach after I first made this content available in March. Now will be your chance to see what everyone was talking about then.
In another of the videos, I'll cover what is the right amount of detail to include in stories and how to do it. One of the biggest problems I'm seeing with teams today is getting this wrong. Including too much--or too little--detail can seriously affect a team's ability to be agile. So you want to get the right amount of detail in your stories.
On October 4, I'll release the full, extended video course on Better User Stories. This will go far, far deeper into these and lots of other topics. If you're experiencing any problem with stories you can find the solution in the Better User Stories course, you can even ask me for help directly during a Q+A call.
The only catch? The course will only be open for new registrations for one week--from October 4 through October 11. It's only a short window to register and you may need approval from your employer to purchase the course, so I'm pre-announcing it today to give you plenty of time.
To find out as soon as the first free lesson is available, and to be the first to know when doors open for the full course, register today at www.BetterUserStories.com