Better User Stories
Overcome the challenge of writing user stories to join the ranks of high-performing agile teams, deliver the right products to market, and delight your customers.
Many agile teams are struggling to write user stories in a way that is valuable to stakeholders and developers. Just last year I did a survey asking people for their most frustrating challenges, and more than 2,000 people replied with:
Knowing what user stories really are, and how to communicate this to team members
Having a strong process and foundation for writing user stories
Knowing how much detail to include, and when to add this
Dealing with Conditions of Satisfaction and Acceptance Criteria
Splitting user stories so that they are valuable and deliverable in an interation
Spending too much time writing user stories at the cost of developing something
Plus many, many more.
Over the last 17 years, I've worked with thousands of teams to improve their approach to writing user stories. I wanted to use this experience to design an advanced, in-depth video course that would solve these problems and be more accessible and affordable than in-person training.
What makes it different from other training or books?
There are plenty of resources about user stories, but what people tell me is that it's often hard to take this theory and practically apply it in the real-world.
I want you to feel that this course is as hands-on and practical as if I were working directly with you. As a result the course includes:
A variety of techniques to try, not one-size-fits-all advice
Bite-size lessons that are easy to consume and zero-in on a specific problem
Walk-through examples for a true step-by-step learning experience
Vivid illustrations and animations to make the learning fun and memorable
Worksheets to help you apply the lessons to your specific situation
Quizzes to show you what you've learned, and highlight areas to focus on
Spending too much time, writing, adding detail or splitting stories at the cost of developing something
Already a Better User Stories student? Click here to login.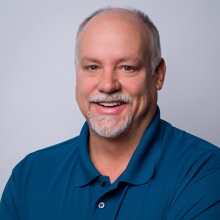 About Mike Cohn
Learn scrum and agile processes directly from Mike Cohn, one of the industry's most well respected Certified Scrum Trainers (CST). Mike Cohn is the author of User Stories Applied for Agile Software Development, Agile Estimating and Planning, and Succeeding with Agile. He is a co-founder and former board member of the Scrum Alliance, and a co-founder of the non-profit Agile Alliance, home of the Agile Manifesto.