Succeeding with Agile is two days of advanced agile project management training that picks up where the Certified ScrumMaster course and other intro to agile courses leave off. Drawing and expanding on concepts in Mike Cohn's "Succeeding with Agile" book, this course will help you move beyond initial success to sustained agility. Attendees should have a solid understanding of agile concepts, and principles and practices of Scrum prior to tackling this course.
Agile isn't a final destination; it's something you grow towards each day. Participants in this course will learn advanced teamwork techniques, including ways to subtly guide a self-organizing team, and how to ensure that all team members (including designers, architects and testers) are busy on each day of the sprint.
This agile project management training also shows ways to effectively scale agile and Scrum in one location or on a globally distributed team. The "Succeeding with Agile" course explores what it means to be agile while meeting regulatory compliance requirements, how to overcome common problems, and tools for measuring the benefits of agile.
Mike Cohn's "Succeeding with Agile" project management training teaches participants about transitioning to agile and beyond. Learn how to iterate towards a higher level of agility, no matter where you are on your journey with this course.
PMPs: This agile training course counts for 15 Professional Development Units (PDUs).
SEUs: This agile training course qualifies as 16 Scrum Educational Units (SEUs) toward the 70 required to become a CSP.
What You'll Learn in "Succeeding with Agile" Project Management Training
How the same process used for the transition can be used to spread agile practices or Scrum practices across the enterprise.
How the roles of project managers, functional managers, programmers, testers, data professionals, architects, analysts, and others change in an agile process.
Ways in which a leader can influence a self-organizing team.
How to incorporate technical design, interaction design, and architecture into agile projects.
How improvement communities can drive the hard work of organizational change.
How to effectively structure teams, including how to make proper use of specialists.
Agile Project Management Training Brochure
Download a PDF brochure with additional information.
Who Should Attend "Succeeding with Agile" Project Management Training?
This advanced agile course is suited for anyone who has previously attended an introductory agile training or ScrumMaster training course, such as a Certified ScrumMaster or Certified Scrum Product Owner class. It is also appropriate for anyone with prior agile experience who is looking for answers to the hundreds of questions that arise during any agile adoption.
PMPs: This agile training class counts for 15 Professional Development Units (PDUs).
SEUs: This agile training course qualifies as 16 Scrum Educational Units (SEUs) toward the 70 required to become a CSP.
On-site Agile Project Management Training
If you don't see a location that works for you, bring Mike Cohn and this course to you with on-site training at your place of business. Contact Mountain Goat Software at 1-888-61-Agile (24453) or by e-mail at info@mountaingoatsoftware.com.
About Your Trainer—Mike Cohn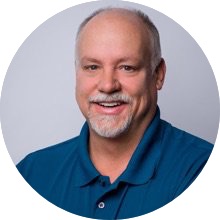 Mike Cohn is a highly-respected and sought after trainer who is in demand for Scrum and agile training around the globe. He is the author of three very popular agile books; has written numerous articles for magazines, journals, and websites; writes an influential blog; was a co-founder and past chairperson of the non-profit Agile Alliance; and also co-founded and served on the board of directors of the non-profit Scrum Alliance.
Mike has been an active participant on Scrum projects since 1995… and not just as a consultant. At four different companies, Mike was VP of Development where agile was instrumental to the company's success. Three of those companies were startups and the other was a Fortune 40 company. Mike has the hands on experience to make his Scrum and agile training and coaching relevant to the real business world; it's not just theoretical with him. And his teaching style includes hands-on experiences for his participants.
Mike has more than fifteen years of experience with Scrum, working in domains from banking to aerospace to video game development—with companies ranging in size from 1 to 400,000. To get a first-hand look at how Mike relates to an audience, check out this video of Mike presenting at Google.
But don't take our word for it, please! Find out what past participants have thought of the training they've attended. Check out our What They're Saying About Us page.
Training is a big investment of time and money. Do your research when choosing someone to guide you along your Scrum and agile path. Mountain Goat Software and founder Mike Cohn Has the hands on experience, public record, and recommendations you need to determine whether this Certified Scrum Master training is right for you.
"Mike is a passionate and inspirational teacher with a wealth of experience from working with a wide variety of companies. We can't wait to have him back".
—Harvey Wheaton, Electronic Arts
"Mike introduced our organization to Scrum. His classes were logical, entertaining and very insightful."
—Terry Eaton, Ultimate Software
"Mike's training was fantastic. I've heard lots of praise since. Mike was direct, authoritative, tactful and hilarious. Even for teams where we have a lot of scrum and xp in usage, Mike's training energized us all. The next day we talked a lot about how we could improve. I'd highly recommend his training to any team."
—Stephanie Saad, Microsoft
"Excellent class- I'm excited to get going. Hopefully I can remember it all."
—Jeff Thomas, Control 4
"I learned many things that will have immediate impact on the way I work."
—Michael Minnick, Gestalt, LLC
"Mike brings great energy to every class that I have seen him teach. He's great in front of a large audience or consulting with a few folks. He was incredibly helpful as we rolled out agile at Salesforce. He has great experience and knowledge of a broad set of agile methods that result in very practical advice for software teams. "
—Chris Fry, Senior Director, salesforce.com