Why Mike Cohn and Mountain Goat Software?
Author and industry thought leader, Mike Cohn, is your class instructor for agile and Scrum training in Colorado. Mike's acclaimed style of agile and Scrum training is hands-on, informative and entertaining.
As the author of three agile and Scrum books, Mike tailors the class curriculum to cover the gamut of what you need to know to jump-start your agile role at the workplace. If you're looking to adopt agile software development, Mountain Goat Software is the place to start your journey.
Fortune 500s, startups and everything in between choose Mike Cohn of Mountain Goat Software for their agile and Scrum education and certification.
All classes count for professional development units (PDUs) from the Project Management Institute and Scrum Education Units (SEUs) from the Scrum Alliance. Each class varies, so check the course description for more info.
Our Certified ScrumMaster courses qualify you to take the Scrum Alliance CSM exam. All exam fees are included in your registration, and our participants have a 98% pass rate on the exam. There is no exam for product owner training, so you will leave the class as a Certified Scrum Product Owner or CSPO.
We hope to see you in Colorado for agile and Scrum training!
Training in Other Locations:
It can't get any better than this Estimating is one of the toughest things that we face in Agile Projects. No body explains it better than the man himself. The logical sequence in which the content is presented, gives a better understanding about estimating. The reasons to use Story Points over other units is explained crystal clearly. A correct mix of Mike in person speaking to you and animated concepts helps you to focus on learning rather than just listening. Even after completing the course, I had the visual of Mike explaining the concept for few days afterwards. A highly recommended course for any agilist.

Raju K.

For a current project manager the CSPO course combined with CSM training is PERFECT to understand the division of labor, roles and priorities to make it work in real life. Mike is a superb teacher and a master instructor…but the group exercises were the best!

Barry W.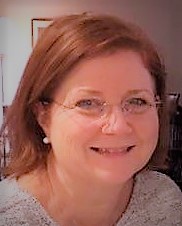 Getting these tips is one of the highlights of my agile experience as a scrum master and coach. I look forward to seeing your emails in my inbox. I gain really good insights that can be readily applied within my team and I've shared this with my peers so they too can sign up to get these tips.

Carol Fairbairn
ICP-ACC-Agile Coach / CSM-Agile Scrum Master / SA-Scaled Agile Framework