Agile & Scrum Certification and Training in Colorado
Upcoming Courses in Colorado
Why Mike Cohn and Mountain Goat Software?
Author and industry thought leader, Mike Cohn, is your class instructor for agile and Scrum training in Colorado. Mike's acclaimed style of agile and Scrum training is hands-on, informative and entertaining.
As the author of three agile and Scrum books, Mike tailors the class curriculum to cover the gamut of what you need to know to jump-start your agile role at the workplace. If you're looking to adopt agile software development, Mountain Goat Software is the place to start your journey.
Fortune 500s, startups and everything in between choose Mike Cohn of Mountain Goat Software for their agile and Scrum education and certification.
All classes count for professional development units (PDUs) from the Project Management Institute and Scrum Education Units (SEUs) from the Scrum Alliance. Each class varies, so check the course description for more info.
Our Certified ScrumMaster courses qualify you to take the Scrum Alliance CSM exam. All exam fees are included in your registration, and our participants have a 98% pass rate on the exam. There is no exam for product owners so you will leave a Certified Scrum Product Owner as a CSPO.
We hope to see you in Colorado for agile and Scrum training!
Can't Decide Which Course is Right for You?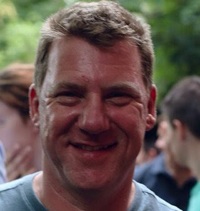 Mike's wealth of experience and exuberant style of training leads to courses that always deliver a heavy-weight punch. From his ScrumMaster Certification to User Stories Applied course, there is always useful material to apply to your project. The best part is that no matter how 'trivial' a question you may have, Mike always takes the time to listen patiently and provides sound guidance.

Ian Wermerling
Scrum Master
easyJet

The topics covered and the way they were presented were easy to understand and relevant to my daily work. The breaks were timed perfectly, breakfast and lunch and the snacks were good, the exercises were helpful, the dialogue was interesting, all in all this was a perfect series. I would highly recommend Mike's courses to anyone considering Scrum or CPO training. He has a knack for giving an effective presentation and keeping everyone actively engaged - well worth the cost!

Kimberly Hammett
Manager, Technology
Anthem, Inc.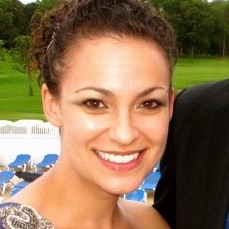 Thank you so much for such a fun and captivating training! I've been in the Scrum Master role for about two years now and this training offered a solid foundation of knowledge to help push the teams forward. The stickers and tattoos were a great bonus!

Jillian Patterson
Business Analyst
Advent Software, Inc.