I'm happy to announce the release of a new website, FrontRowAgile.com. FrontRowAgile.com will provide the highest quality video training on agile and Scrum.
The site launches with two courses from me and with courses from others soon to follow. In addition to hosting all my current and upcoming video courses, FrontRowAgile.com will soon feature:
Ken Rubin on Agile Portfolio Management
Ilan Goldstein on Scrum Shortcuts: Agile Tactics, Tools and Tips
Mitch Lacey on The Scrum Field Guide Online and Scrum for Managers
Pete Deemer on Distributed Scrum Primer and The Manager and Scrum
Currently, FrontRowAgile.com hosts my Agile Estimating and Planning video course plus a new course I'm happy to announce: The Scrum Repair Guide.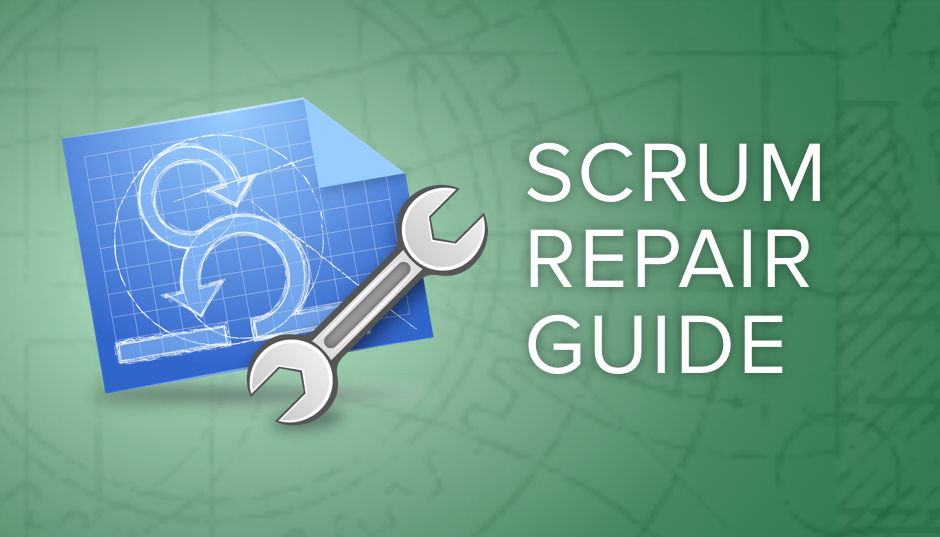 The Scrum Repair Guide will help you overcome some of the most common and difficult problems that ScrumMasters and their teams face.
Featuring 36 videos split into short, easily watched segments, each video addresses one topic. Watch them all or watch just the ones you're interested in. With the same number of Emmy Award nominations as Season 8 of Game of Thrones (none so far), you're sure to find this course informative and entertaining.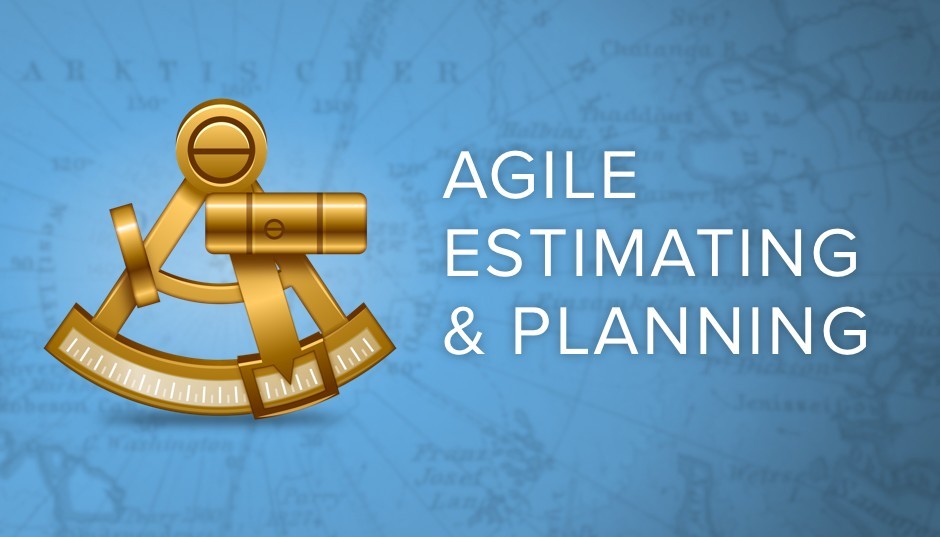 The Agile Estimating and Planning course has been a favorite since it was published on the Mountain Goat Software site. It is now available exclusively on www.FrontRowAgile.com.
In it you will find advice on sprint planning; release planning; story points vs. ideal time; fixed-date, fixed-scope, and fixed-price plans; and estimating on multi-team projects.
[Note: If you own a license to Agile Estimating and Planning on the Mountain Goat site, please continue logging in here and watching the course as you have been. We have plans to migrate all Mountain Goat Software video course owners to Front Row Agile as soon as we can.]
Looking to earn PDUs toward your PMI-ACP or PMP credentials? Or pursuing a Certified Scrum Professional (CSP) designation? These courses each earn you four PDUs and SEUs.
Additionally, each course will earn you a valuable certificate of completion and badges you can share on your own website, resume, or social media profiles.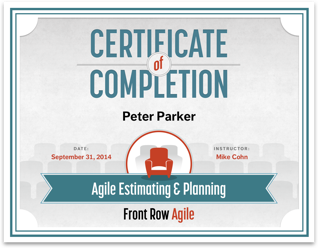 And there's more good news: With the move to Front Row Agile, all streaming licenses are being moved from six-month licenses to permanent licenses. That's right—you'll be able to watch these videos long after Doctor Who goes off the air.
And to celebrate, I've cut the price of Agile Estimating and Planning licenses in half. It used to be $200 for a six-month streaming license. Now it's $100 for a permanent streaming license. The Scrum Repair Guide is available at the same price. Each of these courses offers well over 3 hours of video you can watch over and over.
If you want to watch without an Internet connection, download licenses are still available for each course. Quantity discounts are available and we have an innovative approach to company (site) licenses—email us at [email protected] and we'll tell you more.
FrontRowAgile.com is committed to becoming the leading provider of video-based training on agile and Scrum. Sample videos from each course are available on the site.
Press Inquiries:
If you are interested in publishing a review of FrontRowAgile.com or of either course, please email us for one of a limited number of promotional licenses we are making available. Let us know which course you're interested in reviewing and a link to where you would publish the review.