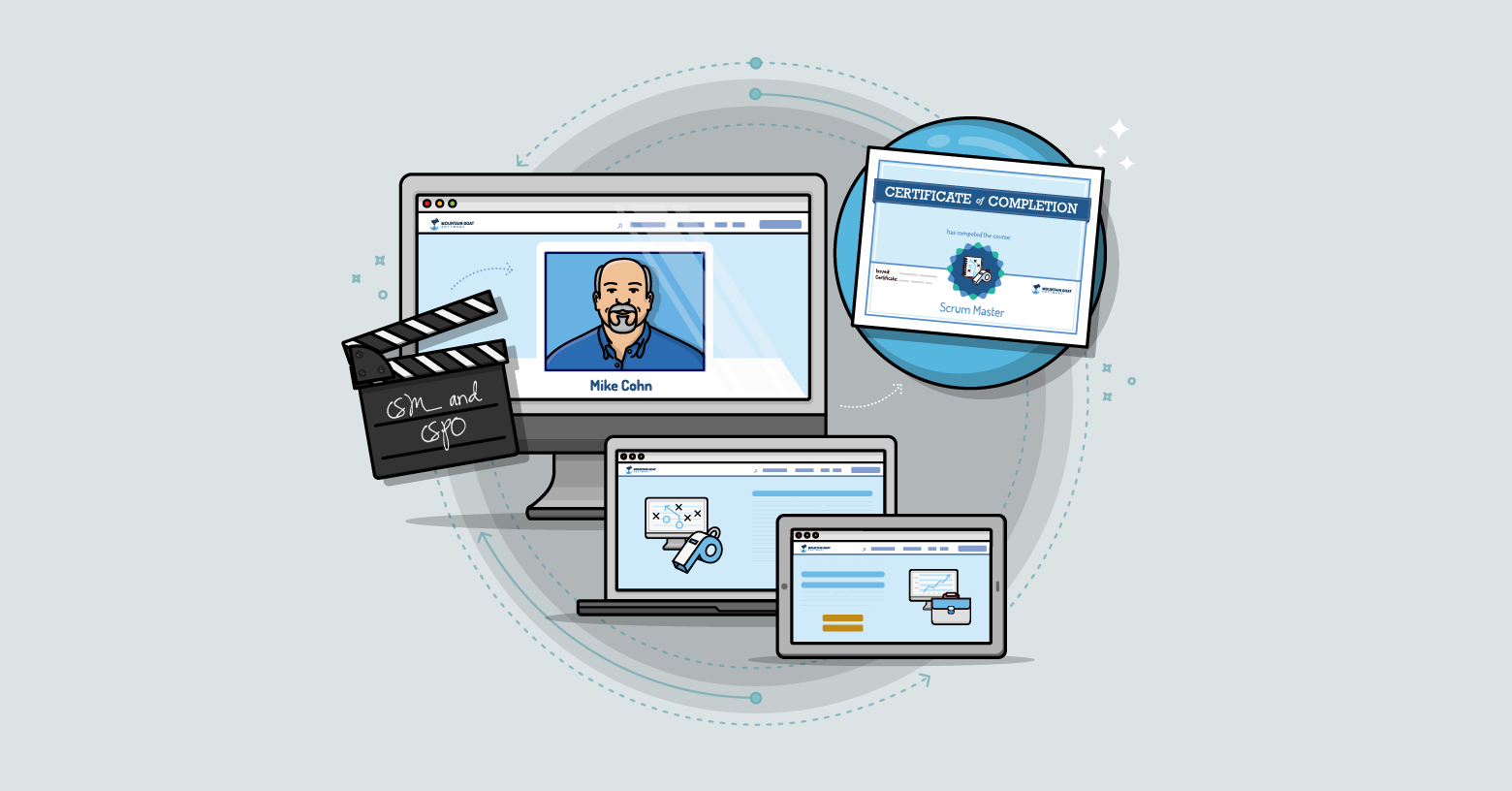 Register for Virtual Certified ScrumMaster with Mike Cohn
March 23rd-26th Virtual Certified ScrumMaster® with Mike Cohn
To register your interest for this course, please enter your details below.
We will be accepting people on a first come, first served basis. If we're unable to accept you on this course we will let you know when the next one is available.
Please note:
To become certified you have to attend the live classes. I understand life can get in the way of the schedule so if you have to miss a live class, you can attend the bonus Ask-Me-Anything session to make up the live-learning time you need.
Once you register your interest we will contact you to confirm payment details.
This is a complete Certified ScrumMaster Course, but we are offering a discount for this first virtual class.
Instead of $1,200 you pay $800 in total - this includes your CSM exam, certification, and two years membership in the Scrum Alliance..
To register, complete the form below: