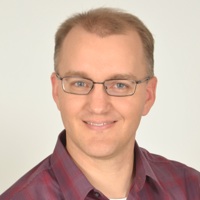 I recommend all of Mike's courses to colleagues unreservedly, and specifically point them to Succeeding With Agile when they've been doing scrum for a while and are starting to hit the next wall of organizational impediments that naturally follow early adoption.

Peter Green
Agile Transformation Leader
Adobe Systems, Inc.
What You'll Learn
Learn directly from Certified Scrum Trainer (CST) Mike Cohn about:
How the same process used for the transition can be used to spread agile practices or Scrum practices across the enterprise

How the roles of project managers, functional managers, programmers, testers, data professionals, architects, analysts and others change in an agile process

Ways in which a leader can influence a self-organizing team

How to incorporate technical design, interaction design and architecture into agile projects

How improvement communities can drive the hard work of organizational change

How to effectively structure teams, including how to make proper use of specialists
Join Tens of Thousands Who Have Learned from Mike Cohn
Mike is a globally recognized Certified Scrum Trainer (CST) and respected authority on Scrum and agile. You can find him in publications like:

His passion for Scrum coupled with his hands-on experience has made him a leading choice for Scrum and agile training with companies such as:
Mike's ability to explain concepts with humor and clarity has captivated audiences, and is what makes his courses so popular, serving more than 20,510 people with world-class, in-person training.
His teachings don't stop there. With 46,185 email subscribers and a large blog following, Mike offers weekly online education to his community.
Plus, he provides online scrum and agile training with his popular "Agile Estimating and Planning" course online and "The Scrum Repair Guide," which offer on-demand learning for anyone, anywhere.
When you join Mike's in-person courses, you're joining an enthusiastic group of practitioners and students of all levels with an instructor who makes learning agile practical and fun.
And we never cancel a class due to low registration. Once you book, you can start making plans to attend.

Unlike other Agile training sessions, Mike used real world examples that help draw correlation to your own experiences. This, coupled with the breakout sessions make this training class outstanding.

Jerimy Gregory
CSPO, PMC III, Senior Product Manager
Our Promise
When you train with us, you'll gain increased confidence in building a successful agile experience from the outset. Our courses guarantee:
A lively pace: The variety of exercises, group work and class breaks keep you energized
Informative but fun lessons: Mike's passion, humor and knowledge make it easy to retain what you've learned
Applicable learning: Use your newfound knowledge and skills on future or current agile and Scrum projects
Mike is perhaps the best speaker trainer that I've ever seen. He's extremely prepared, knows his material, is able to handle questions and yet stay on track, he has a GREAT sense of humor, he interacts with the group, has real world examples and anecdotes, has GREAT energy. I've been to lots of training classes and Mike is probably the best. And that's saying a lot.

Thomas D.

---
Who Should Attend?
This advanced agile course is suited for anyone who has previously attended an introductory agile training or Scrum training course, such as a Certified ScrumMaster or Certified Scrum Product Owner class.
This course is also appropriate for anyone with prior agile experience who is looking for answers to the hundreds of questions that arise during any agile adoption.
Course Overview
Agile isn't a final destination; it's something you grow towards each day. Mike Cohn's "Succeeding with Agile" project management training teaches participants about transitioning to agile and beyond.
Participants in this course will learn advanced teamwork techniques, including ways to subtly guide a self-organizing team, and how to ensure that all team members (including designers, architects and testers) are busy on each day of the sprint.
The "Succeeding with Agile" course also shows ways to effectively scale agile and Scrum in one location or on a globally distributed team. This agile project management training explores what it means to be agile while meeting regulatory compliance requirements, and how to overcome common problems and tools for measuring the benefits of agile.
Course Agenda
Iterating towards agility

Overcoming resistance

Think holistically, work incrementally

Measuring the benefits

Team structure

Teamwork

Leading self-organizing teams

Scaling

Distributed Teams

Co-existing
Learn how to iterate towards a higher level of agility,
no matter where you are on your journey with this course.
What You Get
In-person training with Mike Cohn

Supplementary, take-home course materials

A money-back guarantee

15 PDUs with PMI and 16 SEUs with Scrum Alliance
Got a Question?
Need more details before you book? Email [email protected], or call us on 1-888-61-AGILE (24453). We'll respond within 24 hours and often much more quickly.