We invite you to bookmark this page and check back to see when courses are available. Alternatively, you can join our mailing list , and request to be notified when Mike Cohn of Mountain Goat Software gives agile training in Santa Clara.
Training in Other Locations:
It can't get any better than this Estimating is one of the toughest things that we face in Agile Projects. No body explains it better than the man himself. The logical sequence in which the content is presented, gives a better understanding about estimating. The reasons to use Story Points over other units is explained crystal clearly. A correct mix of Mike in person speaking to you and animated concepts helps you to focus on learning rather than just listening. Even after completing the course, I had the visual of Mike explaining the concept for few days afterwards. A highly recommended course for any agilist.

Raju K.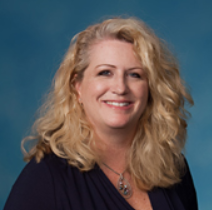 Mike's very practical approach to Scrum makes the information more relatable and easier to vision how to integrate into your current company/job. One of the most valuable classes I've attended.

Karen Hayden
Systems Analyst Consultant
This course was a pleasure to attend and the training went by quickly; it was extremely "user-friendly." Mike had a very well organized syllabus with accompanying overhead slides. The content covered in the course was substantive, meaningful, followed a logical format, and at the end of the course left you with the sense that you could perform effectively and confidently as a Scrum Master. In addition, Mike has an easy going delivery style, with an open and receptive personality. He inspires the participants into active discussion and conversation, and provides countless opportunities to ask questions. It is clear that Mike possesses an in-depth knowledge of Agile/Scrum specifically, and of SW development and project management more broadly. Finally, the conference room was strategically and effectively laid out to facilitate discussion among the group as a whole, and also among the participants at each of the individual tables. The class was very informative, fun, and…he's also got a great sense of humor.

Gray B.