Certified ScrumMaster
This Scrum training course for certification teaches the foundations of Scrum and gives students hands-on experience using Scrum in a variety of situations. Certified ScrumMaster and Certified Scrum Trainer Mike Cohn leads this course.
Available Discounts
Save
$
100
per person
when you register 3 or more people
Save
$
200
per person
when you register 10 or more people
Save
$
200
when you register for both courses
What You'll Learn
In this Certified ScrumMaster training course, you'll learn directly from Mike Cohn the following and more:
Real world practices in Scrum that are proven to make your teams more productive.
The fundamentals of launching a project with Scrum the right way.
How to write user stories for the Scrum product backlog.
Understanding how to lead a self-organizing team.
Scaling Scrum when you have internationals teams with hundreds of team members.
Applying solutions to the challenges that both new and experienced Scrum teams face.
Secrets from Mike's 20+ years of using Scrum in a wide variety of environments.
Overview
Our two-day Scrum training shows you how the application of Scrum can have a deep and lasting effect on an organization and its teams' productivity.
You'll acquire concrete skills by working with actual Scrum tools and participating in real-world activities to solve challenges using Scrum, such as daily scrum meetings, burndown charts, sprint planning meetings, the product backlog and sprint backlogs.
All students walk away with the knowledge of how to apply Scrum to projects that have a single team or a large distributed team. Through Mike's hands-on method of teaching, you'll be prepared to plan your first sprint immediately after this class.
Once the course is complete, you'll be fully equipped to pass the Certified ScrumMaster exam at the Scrum Alliance. This test is a prerequisite to becoming a Certified ScrumMaster (CSM).
For more information on Scrum certification, see this page about the CSM exam.
Participants taking our course have a 98% pass rate on the Scrum Alliance CSM exam.
Who Should Attend?
You should attend the Certified ScrumMaster training course if you are:
A manager
A programmer
A tester
An analyst
A product manager
Interested in working on or with a Scrum team
To find out which course is best for you based on your current role, check out our handy course finder tool.
What You Get
Training from Mike Cohn, a recognized industry expert.
The title of "Certified ScrumMaster" after you pass the exam plus fully paid exam fees
A two-year membership in the Scrum Alliance, a $100 value
All meals and snacks during the training
Electronic copies of course materials, relevant articles, chapters from Mike's books and more – all in a USB drive
Printed, color copy of the course materials in a binder
Planning Poker® cards for use in estimating with your team
Download the PDF Brochure
Guarantee
We are so confident that you will benefit from our training that we offer a 100% money back guarantee. If you aren't satisfied with the training you received, contact us within thirty days to receive a full refund of the registration fee, no questions asked.
Refund Policy
You will receive a full refund if you cancel at least 14 calendar days before the first day of class. If you cancel within 14 calendar days, a 30% cancellation fee will be charged, and you will receive the remaining 70% as a credit toward a class to be taken within 18 months from the date of the canceled class. If you cancel within two business days from the start of a class, or if you do not attend the class, you will not be eligible for a refund or credit. All cancellation requests must be made via email to [email protected].
---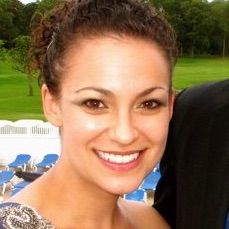 Thank you so much for such a fun and captivating training! I've been in the Scrum Master role for about two years now and this training offered a solid foundation of knowledge to help push the teams forward. The stickers and tattoos were a great bonus!

Jillian Patterson
Business Analyst
Advent Software, Inc.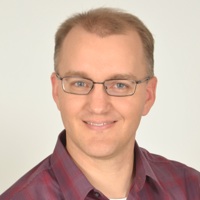 I recommend all of Mike's courses to colleagues unreservedly, and specifically point them to Succeeding With Agile when they've been doing scrum for a while and are starting to hit the next wall of organizational impediments that naturally follow early adoption.

Peter Green
Agile Transformation Leader
Adobe Systems, Inc.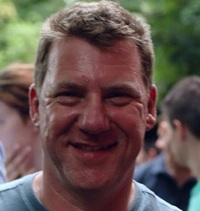 Mike's wealth of experience and exuberant style of training leads to courses that always deliver a heavy-weight punch. From his ScrumMaster Certification to User Stories Applied course, there is always useful material to apply to your project. The best part is that no matter how 'trivial' a question you may have, Mike always takes the time to listen patiently and provides sound guidance.

Ian Wermerling
Scrum Master
easyJet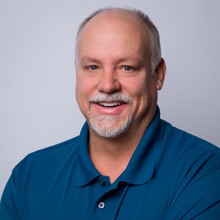 About Your Instructor – Mike Cohn
Learn scrum and agile processes directly from Mike Cohn, one of the industry's most well respected Certified Scrum Trainers (CST). Mike Cohn is the author of User Stories Applied for Agile Software Development, Agile Estimating and Planning, and Succeeding with Agile. He is a co-founder and former board member of the Scrum Alliance, and a co-founder of the non-profit Agile Alliance, home of the Agile Manifesto. Mike is also the founder of FrontRowAgile.com, an online agile training website. For more information on Mike, read his full biography here.