Agile Estimating and Planning
Even in agile software development, we must estimate and plan. Agile estimating and planning training is probably the most important step in tackling a project from an agile perspective. This agile training shows you how to go about agile estimating and planning, and why it's crucial even in a fluid and iterative process.
What You'll Learn
Our training by certified Scrum Master Mike Cohn will teach you:
How to create an accurate and useful project plan.
The importance of estimating size and deriving duration.
The differences between story points and ideal time.
The advantages of an abstract measure of size.
Techniques for creating estimates.
When and how to re-estimate.
How and when to perform release and iteration planning.
Tips for communicating about estimates and plans.
Overview
Agile estimating and planning training is also available online at FrontRowAgile.com.
Despite the many worthless plans we've all seen that make us want to skip planning altogether, agile estimating and planning training will demonstrate that it is possible to create accurate project plans for projecting forward 6 to 9 months.
Mike Cohn's agile estimating and planning training will teach you how to create practical, useful and reliable plans for your software development projects.
If your teams view planning as something to be avoided, or your organization uses plans as something to hold against development teams, this popular agile training can help your company break those attitudes and cycles.
Attendees will leave with a solid understanding of agile planning, including release and iteration planning. The agile estimating and planning training also looks at various approaches to agile estimating including unit-less points and ideal time.
This agile training class will present four specific techniques to derive estimates, including how to use the popular Planning Poker® technique and other techniques that dramatically improve a project's chances of on-time completion.
By using Mike Cohn's agile estimating approach, teams learn to answer the ever-challenging questions that plague every development team: "When will we be done?" and "How soon can we have all of these features?"
Who Should Attend?
Agile estimating and planning training is equally suited for managers, programmers, testers or anyone involved in estimating or planning a software development project. Participants will return to their jobs with specific recommendations and actions they can perform to improve their current plans and projects.
Download the PDF Brochure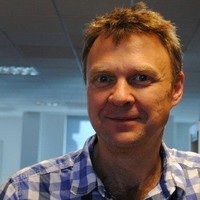 After the recent Certified ScrumMaster course that Mike ran for us in the UK, everyone went back to their teams completely re-energized and determined to make Scrum work. Mike is a passionate and inspirational teacher with a wealth of experience from working with a wide variety of companies. We can't wait to have him back later this year to work with more teams and to help guide us through the transition to a fully Agile way of managing our complex projects.

Harvey Wheaton
Senior Development Director
Electronic Arts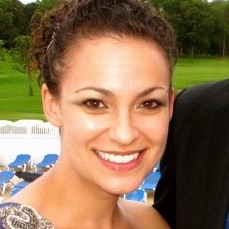 Thank you so much for such a fun and captivating training! I've been in the Scrum Master role for about two years now and this training offered a solid foundation of knowledge to help push the teams forward. The stickers and tattoos were a great bonus!

Jillian Patterson
Business Analyst
Advent Software, Inc.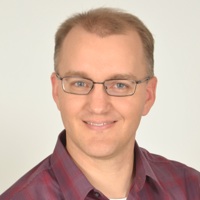 I recommend all of Mike's courses to colleagues unreservedly, and specifically point them to Succeeding With Agile when they've been doing scrum for a while and are starting to hit the next wall of organizational impediments that naturally follow early adoption.

Peter Green
Agile Transformation Leader
Adobe Systems, Inc.
About Mike Cohn
Learn scrum and agile processes directly from Mike Cohn, one of the industry's most well respected Certified Scrum Trainers (CST). Mike Cohn is the author of User Stories Applied for Agile Software Development, Agile Estimating and Planning, and Succeeding with Agile. He is a co-founder and former board member of the Scrum Alliance, and a co-founder of the non-profit Agile Alliance, home of the Agile Manifesto. Mike is also the founder of FrontRowAgile.com, an online agile training website.