Agile Estimating and Planning
Even in agile software development, we must estimate and plan. Agile estimating and planning training is probably the most important step in tackling a project from an agile perspective. This agile training shows you how to go about agile estimating and planning, and why it's crucial even in a fluid and iterative process.
Despite the many worthless plans we've all seen that make us want to skip planning altogether, agile estimating and planning training will demonstrate that it is possible to create accurate project plans for projecting forward 6 to 9 months.
Mike Cohn's agile estimating and planning training will teach you how to create practical, useful and reliable plans for your software development projects.
If your teams view planning as something to be avoided, or your organization uses plans as something to hold against development teams, this popular agile training can help your company break those attitudes and cycles.
Attendees will leave with a solid understanding of agile planning, including release and iteration planning. The agile estimating and planning training also looks at various approaches to agile estimating including unit-less points and ideal time.
This agile training class will present four specific techniques to derive estimates, including how to use the popular Planning Poker® technique and other techniques that dramatically improve a project's chances of on-time completion.
By using Mike Cohn's agile estimating approach, teams learn to answer the ever-challenging questions that plague every development team: "When will we be done?" and "How soon can we have all of these features?"
PMPs: Agile estimating and planning training counts for 7.5 Professional Development Units (PDUs).
SEUs: Agile estimating and planning training qualifies as 8 Scrum Educational Units (SEUs) toward the 70 required to become a CSP.
What You'll Learn in Agile Estimating and Planning Training
How to create an accurate and useful project plan.
The importance of estimating size and deriving duration.
The differences between story points and ideal time.
The advantages of an abstract measure of size.
Techniques for creating estimates.
When and how to re-estimate.
How and when to perform release and iteration planning.
Tips for communicating about estimates and plans.
Agile Estimating and Planning Training Brochure
Download a PDF brochure with additional information.
Who Should Attend Agile Estimating and Planning Training?
Agile estimating and planning training is equally suited for managers, programmers, testers or anyone involved in estimating or planning a software development project. Participants will return to their jobs with specific recommendations and actions they can perform to improve their current plans and projects.
On-site Agile Estimating and Planning Training
If you're looking to train a team or department without the hassle of travel, the agile estimating and planning course is availablein-person at your organization, led by Mike Cohn. Contact Mountain Goat Software at 1-888-61-Agile (24453) or by e-mail at info@mountaingoatsoftware.com.
About Your Trainer—Mike Cohn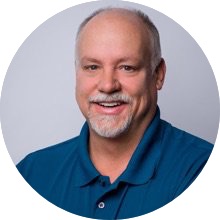 Mike Cohn is a highly-respected and sought after trainer who is in demand for Scrum and agile training around the globe. He is the author of three very popular agile books; has written numerous articles for magazines, journals, and websites; writes an influential blog; was a co-founder and past chairperson of the non-profit Agile Alliance; and also co-founded and served on the board of directors of the non-profit Scrum Alliance.
Mike has been an active participant on Scrum projects since 1995… and not just as a consultant. At four different companies, Mike was VP of Development where agile was instrumental to the company's success. Three of those companies were startups and the other was a Fortune 40 company. Mike has the hands on experience to make his Scrum and agile training and coaching relevant to the real business world; it's not just theoretical with him. And his teaching style includes hands-on experiences for his participants.
Mike has more than fifteen years of experience with Scrum, working in domains from banking to aerospace to video game development—with companies ranging in size from 1 to 400,000. To get a first-hand look at how Mike relates to an audience, check out this video of Mike presenting at Google.
But don't take our word for it, please! Find out what past participants have thought of the training they've attended. Check out our What They're Saying About Us page.
Training is a big investment of time and money. Do your research when choosing someone to guide you along your Scrum and agile path. Mountain Goat Software and founder Mike Cohn Has the hands on experience, public record, and recommendations you need to determine whether this Certified Scrum Master training is right for you.
"Mike's classes at Yahoo! have been incredibly useful. I recommend him to anyone who is serious about implementing Agile in their organization."
—Gabrielle Benefield, Yahoo!
" You were a great instructor and you absolutely, forever altered my perspective on project management process. "
—Ray Hutchins, SimGame Exchange
" Awesome experience. We will be sending other team members to your classes. "
—Misty Lowery , Edfinancial Services
" I really enjoyed your Agile Planning and Estimating class last Thursday. It provided a ton of useful insight into some of the challenges we're experiencing with our Scrum adoption. "
—Randy Hale, TD Ameritrade Denver
"Thank you for delivering such a valuable day last Friday. I can sincerely say that I got more from the day than any session I have attended in the last 30 years!"
—Carly Wills, Database Group Ltd.
"Your class on estimating and planning was one of the most valuable I have attended! I came home and worked on my "Planning Plan" and I am so excited to work with the team to share what I've learned and put these ideas in motion."
—Pamela Fox, Senior Project Manager, Bridgepoint Education.