Certified ScrumMaster
Our Certified Scrum Master training is a two-day course taught by Certified Scrum Trainer Mike Cohn. This Scrum training for certification not only teaches the fundamental principles of Scrum, but also gives participants hands-on experience using Scrum in a variety of situations.
What You'll Learn
Our two-day certified Scrum Master training by certified Scrum Master Mike Cohn will teach you:
Practical, project-proven practices.
The essentials of getting a project off on the right foot.
How to write user stories for the product backlog.
Why there's more to leading a self-organizing team than buying pizza and getting out of the way.
How to help both new and experienced teams be more successful.
How to successfully scale Scrum to large, multi-continent projects with team sizes in the hundreds.
Tips and tricks from the instructor's more than 20 years of using Scrum in a wide variety of environments.
Overview
During our Scrum training, attendees learn why such a seemingly simple process as Scrum can have such a profound effect on an organization. Participants gain practical experience working with Scrum tools and activities such as the product backlog, sprint backlog, daily scrum meetings, sprint planning meetings and burndown charts. All participants leave knowing how to apply Scrum to all sizes of projects, from a single collocated team to a large highly distributed team.
Following the successful completion of the Certified Scrum Master training, you'll be fully equipped to pass the Scrum Alliance certified Scrum Master exam. The multiple choice, online test is required to become a CSM (Certified Scrum Master), and includes a two-year membership in the Scrum Alliance, where additional certified Scrum Master material is available. For more information on Scrum certification, see this page about the CSM exam.
Participants taking our course have a 98% pass rate on the Scrum Alliance CSM exam.
Who Should Attend?
The Certified Scrum Master course is suitable for managers, programmers, testers, analysts, product managers and anyone who is interested in working on or with a Scrum team. You will leave with solid knowledge of how and why Scrum works. Through practical hands on exercises and small group discussions you will be prepared to plan your first sprint immediately after this class.
Download the PDF Brochure
Certified ScrumMaster Locations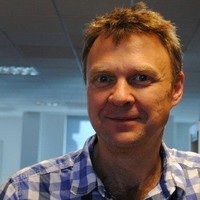 After the recent Certified ScrumMaster course that Mike ran for us in the UK, everyone went back to their teams completely re-energized and determined to make Scrum work. Mike is a passionate and inspirational teacher with a wealth of experience from working with a wide variety of companies. We can't wait to have him back later this year to work with more teams and to help guide us through the transition to a fully Agile way of managing our complex projects.

Harvey Wheaton
Senior Development Director
Electronic Arts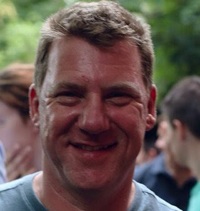 Mike's wealth of experience and exuberant style of training leads to courses that always deliver a heavy-weight punch. From his ScrumMaster Certification to User Stories Applied course, there is always useful material to apply to your project. The best part is that no matter how 'trivial' a question you may have, Mike always takes the time to listen patiently and provides sound guidance.

Ian Wermerling
Scrum Master
easyJet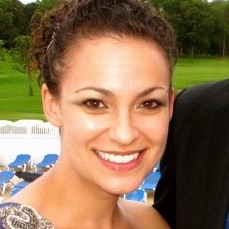 Thank you so much for such a fun and captivating training! I've been in the Scrum Master role for about two years now and this training offered a solid foundation of knowledge to help push the teams forward. The stickers and tattoos were a great bonus!

Jillian Patterson
Business Analyst
Advent Software, Inc.
About Mike Cohn
Learn scrum and agile processes directly from Mike Cohn, one of the industry's most well respected Certified Scrum Trainers (CST). Mike Cohn is the author of User Stories Applied for Agile Software Development, Agile Estimating and Planning, and Succeeding with Agile. He is a co-founder and former board member of the Scrum Alliance, and a co-founder of the non-profit Agile Alliance, home of the Agile Manifesto. Mike is also the founder of FrontRowAgile.com, an online agile training website.