Our certified ScrumMaster training is a two-day course taught by author and popular Scrum and agile trainer Mike Cohn. This Scrum Master certification not only provides the fundamental principles of Scrum, it also gives participants hands-on experience using Scrum. It closes with certification as a recognized ScrumMaster.
During the Scrum Master training class, attendees will learn why such a seemingly simple process as Scrum can have such a profound effect on an organization. Participants gain practical experience working with Scrum tools and activities such as the product backlog, sprint backlog, daily scrum meetings, sprint planning meetings and burndown charts. All participants leave knowing how to apply Scrum to all sizes of projects, from a single collocated team to a large highly distributed team.
Following the successful completion of the Certified ScrumMaster course, you will be qualified and ready to pass the Scrum Alliance assessment exam. This multiple choice, online test is required to become a CSM or Certified ScrumMaster, which includes a one year membership in the Scrum Alliance, where additional ScrumMaster-only material and information is available. For more information on the certification exam, see this page about the CSM exam.
PMPs: This course counts for 15 Professional Development Units (PDUs). This course also counts as 15 of the 21 contact hours needed of Agile Project Management Training to be eligible for the PMI-ACP certification.
What You Will Learn in Your ScrumMaster Training Class
Practical, project-proven practices
The essentials of getting a project off on the right foot
How to write user stories for the product backlog
Why there's more to leading a self-organizing team than buying pizza and getting out of the way
How to help both new and experienced teams be more successful
How to successfully scale Scrum to large, multi-continent projects with team sizes in the hundreds
Tips and tricks from the instructor's fifteen-plus years of using Scrum in a wide variety of environments
Brochure
Download a PDF brochure with additional information.
Who Should Attend a Certified ScrumMaster Training?
The Certified ScrumMaster Training course is suitable for mangers, programmers, testers, analysts, product managers and anyone who is interested in working on or with a Scrum team. You will leave with solid knowledge of how and why Scrum works. Through practical hands on exercises and small group discussions you will be prepared to plan your first sprint immediately after this class.
PMPs: This agile training class counts for 15 Professional Development Units (PDUs).
Onsite Availability of the Certified ScrumMaster Training Class
Don't see a date and location you like? Want to train a team or department without the hassle of travel? This class is available for onsite delivery. Contact Mike Cohn at 1-888-61-Agile (24453) or by e-mail at mike@mountaingoatsoftware.com.
About Your Trainer—Mike Cohn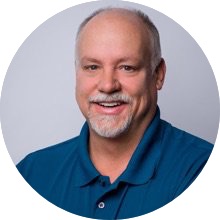 Mike Cohn is a highly-respected and sought after trainer who is in demand for Scrum and agile training around the globe. He is the author of three very popular agile books; has written numerous articles for magazines, journals, and websites; writes an influential blog; was a co-founder and past chairperson of the non-profit Agile Alliance; and also co-founded and served on the board of directors of the non-profit Scrum Alliance.
Mike has been an active participant on Scrum projects since 1995… and not just as a consultant. At four different companies, Mike was VP of Development where agile was instrumental to the company's success. Three of those companies were startups and the other was a Fortune 40 company. Mike has the hands on experience to make his Scrum and agile training and coaching relevant to the real business world; it's not just theoretical with him. And his teaching style includes hands-on experiences for his participants.
Mike has more than fifteen years of experience with Scrum, working in domains from banking to aerospace to video game development—with companies ranging in size from 1 to 400,000. To get a first-hand look at how Mike relates to an audience, check out this video of Mike presenting at Google.
But don't take our word for it, please! Find out what past participants have thought of the training they've attended. Check out our What They're Saying About Us page.
Training is a big investment of time and money. Do your research when choosing someone to guide you along your Scrum and agile path. Mountain Goat Software and founder Mike Cohn Has the hands on experience, public record, and recommendations you need to determine whether this Certified Scrum Master training is right for you.
Mike gave a scrum training for some of our leads and managers in Visual Studio Team System. It was fantastic. I'd highly recommend his training to any team."
—Stephanie Saad, Microsoft
This class has definitely exceeded my expectations and pointed out tons of areas our team can do better"
—Aida Cutuk, Intuit
Your ScrumMaster class was the best project management class I've ever experienced. The concepts were thoughtfully presented, and clearly delivered. "
—Deke Waters, Day 1 Studios
The Best Training I ever attended. Your presentation was very engaging, enthusiastic and entertaining!"
—Vijay Eluri, Manager, ID Analytics, Inc.
Very good instruction from someone that clearly has real-world, pragmatic experience in the subject. A perfect primer for those getting started in Scrum."
—Nathan Angstadt, Stellent
I found this course of great value, bringing all the Scrum principles into a useable process."
George Goodyer, Verisign
You know us English....very reserved, difficult to fire up..not given to bouts of unbridled enthusiasm...etc, etc...but the course was absolutely FANTASTIC. Mike did a tremendous job of holding the room, fending off skepticism and really opening minds to the Agile way of working."
—Paul Henderson, 21C
The ScrumMaster course is the second course I have taken from Mike Cohn. I would whole heartedly recommend Mike as a Scrum trainer to any organization. His style is relaxed and comfortable...allowing the topics to flow easily and his passion to ooze through. I have since recommended Mike to numerous colleagues who all agree that they come away from the course feeling full of knowledge and motivated to implement what they have learned. Very highly recommended."
—Bethan Davis, Metis Consultancy
Thanks for a great class! Really. Your real-life, real-world application of agile and Scrum practices made for a truly valuable class."
—Beth Russo, SAIC
Thank you once again for a fantastic Scrum Master course. Your delivery and style were inspirational."
-Royd Brayshay, Devlopment Leader / Consultant