Certified Scrum Product Owner
Certified Scrum Product Owner Training teaches you, the Scrum product owner, how to use the Scrum product backlog as a tool for success. As you watch the product take shape, iteration after iteration, you can restructure the Scrum Product Backlog to incorporate your insights or respond to changes in business conditions. You can also identify and cancel unsuccessful projects early, often within the first several months. The Certified Scrum Product Owner; course equips you with what you need to achieve success with Scrum.
Intuitive and lightweight, the Scrum process delivers completed increments of the product at rapid, regular intervals, usually from every two weeks to a month. Rather than the traditional system of turning a project over to a project manager while you then wait and hope for the best, Scrum offers an effective alternative, made even more attractive when considering the statistics of traditional product approaches in which over 50% of all projects fail and those that succeed deliver products in which 64% of the functionality is rarely or never used.
Let us help you avoid becoming one of these statistics.
Following successful completion of the course, each participant will be designated a Certified Scrum Product Owner. This certification includes a one-year membership in the Scrum Alliance, where additional member-only material and information are available.
PMPs: This course counts for 15 Professional Development Units (PDUs). This course also counts as 15 of the 21 contact hours needed of Agile Project Management Training to be eligible for the PMI-ACP certification.
Certified Scrum Product Owner Training Participants Will Learn
Practical, project-proven practices
How to write user stories for the scrum product backlog
Proven techniques for prioritizing the scrum product backlog
How to predict the delivery date of a project (or the features that will be complete by a given date) using velocity
Tips for managing the key variables influencing project success
Tips and tricks from the instructor's fifteen years of using Scrum in a wide variety of environments
Certified Scrum Product Owner Brochure
Who Should Attend a Certified Scrum Product Owner Training Course?
This course is ideal for product managers, analysts, testers, and others who represent and are expected to understand the desires of users and customers on agile projects. You will leave with solid knowledge of how and why Scrum works and of your role on the project. Through practical, hands-on exercises and small-group discussion you will leave prepared to guide a Scrum team to success.
PMPs: The Certified Scrum Product Owner course counts for 15 Professional Development Units (PDUs).
Onsite Availability of the Certified Scrum Product Owner class
Don't see a date and location you like? Want to train a team or department without the hassle of travel? This class is available for onsite delivery. Contact Mike Cohn at 1-888-61-Agile (24453) or by e-mail at mike@mountaingoatsoftware.com.
About Your Trainer—Mike Cohn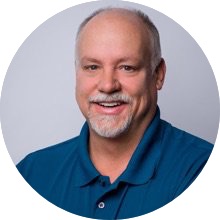 Mike Cohn is a highly-respected and sought after trainer who is in demand for Scrum and agile training around the globe. He is the author of three very popular agile books; has written numerous articles for magazines, journals, and websites; writes an influential blog; was a co-founder and past chairperson of the non-profit Agile Alliance; and also co-founded and served on the board of directors of the non-profit Scrum Alliance.
Mike has been an active participant on Scrum projects since 1995… and not just as a consultant. At four different companies, Mike was VP of Development where agile was instrumental to the company's success. Three of those companies were startups and the other was a Fortune 40 company. Mike has the hands on experience to make his Scrum and agile training and coaching relevant to the real business world; it's not just theoretical with him. And his teaching style includes hands-on experiences for his participants.
Mike has more than fifteen years of experience with Scrum, working in domains from banking to aerospace to video game development—with companies ranging in size from 1 to 400,000. To get a first-hand look at how Mike relates to an audience, check out this video of Mike presenting at Google.
But don't take our word for it, please! Find out what past participants have thought of the training they've attended. Check out our What They're Saying About Us page.
Training is a big investment of time and money. Do your research when choosing someone to guide you along your Scrum and agile path. Mountain Goat Software and founder Mike Cohn Has the hands on experience, public record, and recommendations you need to determine whether this Certified Scrum Master training is right for you.
"Your Certified Scrum Project Owner seminar was excellent and you were simply brilliant. Especially how you managed to tell us a little story every time we needed things to be put into context. Thank you so much."
—Soffía Kristín Þórðardóttir, TM Software
"This is the best training class that I've ever attended, where the trainer not only has the best materials but had a ton of experience to back it up. "
—Bal Mahale, Workscape
"Good class, wish I could send everyone."
—Jason Noracle, Fidelity Investments
"Great class! Very helpful and informative. Many thanks!"
—Elizabeth Rashes, McKinsey & Comany
"The class gave me some great tactics and ideas that I can directly implement on current practices."
—Ryan McKeon, Gestalt, LLC
"Loved it! Took so much back with me for my Monday planning meeting!"
JoAnn Vanasco, InfoTech
"Great session - verified the direction we're going - lots of extremely helpful hints and processes!"
Joe Ryan, VeriSign
"Mike was fantastic, full of energy and passion. I can see why colleagues all want to go to Mike's courses."
Kay Patel, dunnhumby