Agile and Scrum Video Training from Mike Cohn
Learn Scrum from Mountain Goat Software no matter where in the world you live. Our online agile training gives you a front row seat in a virtual classroom led by certified ScrumMaster, Scrum trainer and author, Mike Cohn. Plus, our online courses are eligible for continuing education units from the Project Management Institute (PMI) and the Scrum Alliance.
Mountain Goat Software currently offers two online Scrum courses at FrontRowAgile.com – an online agile training website. Click on the tabs below to learn more about the course content, and get started today!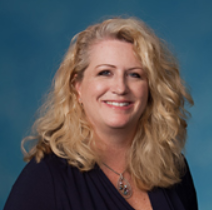 Mike's very practical approach to Scrum makes the information more relatable and easier to vision how to integrate into your current company/job. One of the most valuable classes I've attended.

Karen Hayden
Systems Analyst Consultant

The topics covered and the way they were presented were easy to understand and relevant to my daily work. The breaks were timed perfectly, breakfast and lunch and the snacks were good, the exercises were helpful, the dialogue was interesting, all in all this was a perfect series. I would highly recommend Mike's courses to anyone considering Scrum or CPO training. He has a knack for giving an effective presentation and keeping everyone actively engaged - well worth the cost!

Kimberly Hammett
Manager, Technology
Anthem, Inc.
For a current project manager the CSPO course combined with CSM training is PERFECT to understand the division of labor, roles and priorities to make it work in real life. Mike is a superb teacher and a master instructor…but the group exercises were the best!

Barry W.