User Stories for Agile Requirements
All projects start with their requirements. How those requirements are documented has a tremendous influence on the rest of the project. Agile user stories are a great way to build software that meets the real needs of users. This agile training with Mike Cohn can help your project start on the right foot.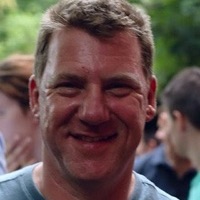 Mike's wealth of experience and exuberant style of training leads to courses that always deliver a heavy-weight punch. From his ScrumMaster Certification to User Stories Applied course, there is always useful material to apply to your project. The best part is that no matter how 'trivial' a question you may have, Mike always takes the time to listen patiently and provides sound guidance.

Ian Wermerling
Scrum Master
easyJet
What You'll Learn
This user story training by Certified Scrum Trainer (CST) Mike Cohn will provide:
A useful template for writing user stories.
The six attributes of a good story and how to achieve them.
How to write non-functional requirements as user stories.
How much work to do up-front and how much to do just-in-time.
How to conduct a story-writing workshop.
Practical examples from real-world projects.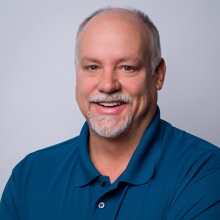 The Advantages of Training with Mike Cohn
As an international instructor and authority on agile and Scrum, Mike has been featured in publications such as:

With a passion for agile and Scrum, and more than 20 years practicing it, companies all over the world seek Mike out for training. Just some of the companies he's worked with include:
His engaging and practical approach to training make him a popular choice for agile education—in fact, he's trained more 20,510 people with in-person training.
Online, Mike has a large community he engages with every week with agile education: 46,185 email subscribers and a large following of his popular blog.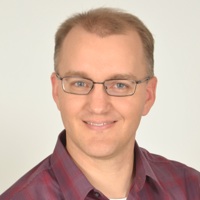 I recommend all of Mike's courses to colleagues unreservedly, and specifically point them to Succeeding With Agile when they've been doing scrum for a while and are starting to hit the next wall of organizational impediments that naturally follow early adoption.

Peter Green
Agile Transformation Leader
Adobe Systems, Inc.
Who Should Attend?
The agile user stories training is equally suited for programmers, testers, managers, analysts and even customers and product owners who are interested in applying agile user stories to their projects.
Course Overview
Agile user stories are simple, clear, brief descriptions of functionality told from the perspective of a user. User stories in a Scrum or agile development project are written to describe the functionality a user or customer wants. These user stories can then become the product backlog of a Scrum or agile project.
The technique of expressing requirements as user stories is one of the most broadly applicable techniques introduced by an agile methodology; agile user stories can also be an effective approach on all time-constrained projects.
"User Stories for Agile Requirements" provides you with the agile training and tools needed to identify and write effective agile user stories. You'll learn the six attributes all good stories must exhibit, and 13 guidelines for writing a better agile user story.
You'll also explore how user "role modeling" can help when gathering a project's initial stories.
Course Agenda
It's a communication problem
What user stories are
User role modeling
A tools interlude
Writing user stories
INVEST in good stories
Work on a case study
What user stories are not
Why user stories
Why not user stories
What You Get
In-person training with Mike Cohn

Supplementary, take-home course materials

A money-back guarantee

7.5 PDUs with PMI and 8 SEUs with Scrum Alliance
Got a Question?
Need more details before you book? Email [email protected], or call us on 1-888-61-AGILE (24453). We'll respond within 24 hours and often much more quickly.