User Stories for Agile Requirements
All projects start with their requirements. How those requirements are documented has a tremendous influence on the rest of the project. Agile user stories are a great way to build software that meets the real needs of users. This agile training with Mike Cohn can help your project start on the right foot.
Agile user stories are simple, clear, brief descriptions of functionality told from the perspective of a user. User stories in a Scrum or agile development project are written to describe the functionality a user or customer wants. These user stories can then become the product backlog of a Scrum or agile project.
The technique of expressing requirements as user stories is one of the most broadly applicable techniques introduced by an agile methodology; agile user stories can also be an effective approach on all time-constrained projects.
"User Stories for Agile Requirements" provides you with the agile training and tools needed to identify and write effective agile user stories. You'll learn the six attributes all good stories must exhibit, and thirteen guidelines for writing a better agile user story.
This agile training explores how user "role modeling" can help when gathering a project's initial stories. During this hands-on course, all participants will have the opportunity to practice identifying user roles and writing agile user stories for a case study.
PMPs: This agile user stories course counts for 7.5 Professional Development Units (PDUs).
SEUs: This agile user stories course qualifies as 8 Scrum Educational Units (SEUs) toward the 70 required to become a CSP.
What You'll Learn in "User Stories for Agile Requirements" Training
A useful template for writing user stories.
The six attributes of a good story and how to achieve them.
How to write non-functional requirements as user stories.
How much work to do up-front and how much to do just-in-time.
How to conduct a story-writing workshop.
Practical examples from real-world projects.
Agile User Stories Training Brochure
Download a PDF brochure with additional information.
Who Should Attend the Agile User Stories Training Course?
The agile user stories training is equally suited for programmers, testers, managers, analysts and even customers and product owners who are interested in applying agile user stories to their projects.
PMPs: This agile user stories training counts for 7.5 Professional Development Units (PDUs).
SEUs: This agile user stories course qualifies as 8 Scrum Educational Units (SEUs) toward the 70 required to become a CSP.
On-site Agile User Stories Training
If you're looking to train an entire team or department and you don't want to hassle with travel, bring the user stories trainin and Mike Cohn to you! For more information about on-site training, contact Mike Cohn at 1-888-61-Agile (24453) or by e-mail at info@mountaingoatsoftware.com.
About Your Trainer—Mike Cohn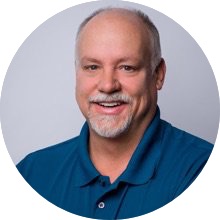 Mike Cohn is a highly-respected and sought after trainer who is in demand for Scrum and agile training around the globe. He is the author of three very popular agile books; has written numerous articles for magazines, journals, and websites; writes an influential blog; was a co-founder and past chairperson of the non-profit Agile Alliance; and also co-founded and served on the board of directors of the non-profit Scrum Alliance.
Mike has been an active participant on Scrum projects since 1995… and not just as a consultant. At four different companies, Mike was VP of Development where agile was instrumental to the company's success. Three of those companies were startups and the other was a Fortune 40 company. Mike has the hands on experience to make his Scrum and agile training and coaching relevant to the real business world; it's not just theoretical with him. And his teaching style includes hands-on experiences for his participants.
Mike has more than fifteen years of experience with Scrum, working in domains from banking to aerospace to video game development—with companies ranging in size from 1 to 400,000. To get a first-hand look at how Mike relates to an audience, check out this video of Mike presenting at Google.
But don't take our word for it, please! Find out what past participants have thought of the training they've attended. Check out our What They're Saying About Us page.
Training is a big investment of time and money. Do your research when choosing someone to guide you along your Scrum and agile path. Mountain Goat Software and founder Mike Cohn Has the hands on experience, public record, and recommendations you need to determine whether this Certified Scrum Master training is right for you.
"As a result of this class I have ten very concrete things I can do to improve my teams and my organization. Loved the class! "
—Patricia Rotman, Siemens
" The overall level of dialogue was great. It was a solid mix of real-life examples, class-provided examples, theory, and practical exercises to show key points."
—Brent Bernstein, Leapfrog Online
" Since the course, I've put more time in writing better stories, prioritizing and estimating, and it's definitely been a good thing. The developers are happier and the amount of unplanned sprint changes has been reduced immensely!."
— Christophe Thelen