Certified Scrum Product Owner
Just because you have an agile team capable of moving quickly doesn't mean they are moving toward the right goal. Product Owners are responsible for pointing teams toward the right targets, and Product Owner certification ensures you have the right skills to guide your team. Since more than half of all projects fail in a traditional project management environment, and the successful products include functionality that's rarely or never used, you won't want to miss this course to equip you for success! Attend this course to earn Certified Scrum Product Owner designation, 15 PDUs and 16 SEUs.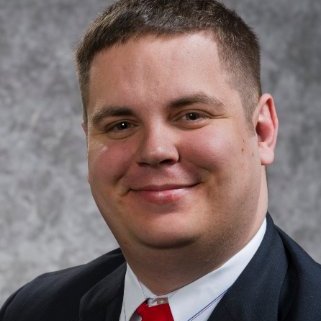 I thought the class was a tremendous mix of classroom learning and group interaction. I left feeling like I had the tools I would need to succeed as a product owner.

John Coyle

What You'll Learn
You'll be training directly with Mike who has more than 20 years experience using Scrum. At the end of this course you will be able to:
Develop a clear project charter that inspires and motivates a team
Define the product backlog and transform epics and themes into actionable user stories
Apply a methodical approach for prioritizing items in the product backlog
Get a clear view of individual roles, responsibilities and how they interact
Produce accurate plans for fixed-scope and fixed-date projects using velocity ranges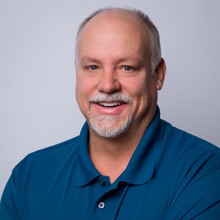 Why Thousands of People Have Chosen to Train with Mike
This course has been designed and is delivered by Mike Cohn, one of the industry's most well-respected Certified Scrum Trainers (CST). He has trained more than 21,696 people through individual workshops and worked with numerous organizations from startups to Fortune 500 companies including:
Mike's courses are always popular. He's trained over 21,696 people. And 51,670 subscribers anxiously read his emailed tips every Thursday. And, when course dates are announced, classes are always heavily subscribed.
When you attend one of Mike's workshops, you'll join a vibrant group of Scrum enthusiasts. And because of the popularity of Mike's courses, we never cancel a class because of low registrations. Find out more about Mike.
Excellent and enjoyable journey to learn and to achieve Certified Scrum Product Owner title.

Ravi P.

Our Promise to You
We're confident that you will love this product owner workshop.
Not only are these courses the only opportunity to train directly with Mike, we also guarantee:
A lively pace: The variety of exercises, theory, group work and breaks make it easy to stay energized
Engaging lessons: Forget stuffy settings and lengthy speeches, Mike's passion, humor and knowledge make it easy to retain what you've learn
Immediately applicable learning: As soon as the class is over, you can use your new skills on future or current Scrum projects
Increased confidence: You'll know what actions result in strong decision-making, letting you build a successful Scrum experience from the outset

His training was top notch. Mike is passionate about what he does and it shows in his training. He incorporates interactive dialogue with covering subject matter in a timely manner. Breakfast and lunch were great, breaks and snacks were perfectly timed throughout the day and overall the course was well organized. I would highly recommend anyone considering taking any sort of training on this subject matter to take Mike's course. This far exceeded my expectations and was far more enjoyable than almost all of the training I've done to date.

Kimberly Hammett
Manager II, GBD Member Portals – Digital Technology
Who Should Attend
This course is ideal for product owners, product managers, analysts, testers and anyone who represents and is expected to understand the desires of users and customers on agile projects. It is also great for Scrum Masters who want to attend with their product owners or to gain a greater understanding of the product owner role.
Course Overview
Scrum overview
Understand how the Agile Manifesto impacts the Scrum framework, and get an introduction to the roles and cycles used in Scrum.
Project chartering
As product owner, you need to know to develop a charter for your product that inspires team commitment and results in a clear goal. You'll also receive valuable templates to help communicate your product vision so that it is compelling and actionable.
Product backlog
The product backlog is the central nervous system of any Scrum project. As product owner, you need to know how to prioritize, refine and maintain it so that the team is always working on priority items without facing unnecessary delays.
You'll also discover how to use iterations to turn epics and themes into useful user stories that are clear and ready for the team to develop.
Roles
Learn how the three Scrum roles of product owner, Scrum Master and team work together using Scrum. As product owner, you'll also understand what is expected from you in terms of availability, decision-making and your relationship with stakeholders.
Sprints
Learn more than how a sprint plan works. Find yourself equipped with skills to manage the complexities that can disrupt progress. What should you do if a team falls behind? When should work be added or dropped from a sprint? And when should you abnormally terminate a sprint?
Estimating
Creating accurate estimates of when something will ship and what it will do provides confidence for stakeholders and encourages commitment from technical team members. In this course, you'll learn about story points, the top misunderstanding that prevents teams from using them successfully, and use Planning Poker to estimate them as a group. As a product owner, this lets you make long-terms plans more easily and prioritize stories for the team.
Prioritizing
Master a step-by-step, methodical system for prioritizing. You'll discover how to identify which features are mandatory, linear or exciters, and then find out how to aggregate and weigh results based on importance. The result is a prioritized product backlog that is easy to follow and deliver.
Release Management
Using velocity ranges, you'll develop a system for making accurate estimations for fixed-date and fixed-scope projects. You'll also understand how technical debt may affect your progress and how burndown charts can quickly show the team's progress.
{/coursetype_instructor:instructor_faq}