Why Mike Cohn and Mountain Goat Software?
When you take agile training in Austin with Mountain Goat Software, you learn directly from Mike Cohn, an industry thought leader, author of three popular agile books and respected educator worldwide.
Fortune 500s, startups and everything in between choose Mike Cohn for their agile and Scrum education and certification. Mike's approach to agile training is interactive and engaging, and teaches practical ideas you can apply right away.
All of our Certified ScrumMaster courses prepare you to take the Scrum Alliance CSM exam. Our training participants have a 98% pass rate on the exam, and all exam fees are included in your registration.
(Note: There is no exam for product owner training, so you will leave the class as a Certified Scrum Product Owner or CSPO.)
Our courses count towards professional development units (PDUs) from the Project Management Institute and Scrum Education Units (SEUs) from the Scrum Alliance. Every class will vary, so be sure to check each course for units.
We hope to see you in Austin for agile and Scrum training!
Training in Other Locations: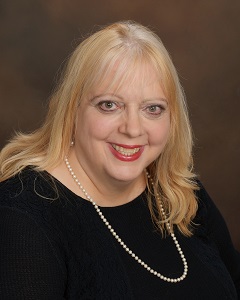 Great class! I felt it was a very worthwhile investment in my future and look forward to applying what I learned!

Sandy Schmidt
Principal Systems Analyst
This course goes much further than just treating basics. It really deals with well-known problems probably every Scrum Master and/or Scrum Coach experiences. Mike always offers several solutions considering different circumstances introducing appropriate examples as well. With his extensive knowledge of all parts of agility he convinces and encourages me to try out his hints without hesitation. I really like the length of the videos, all necessary is said and all unnecessary is omitted. The content is really absolutely substantial, interesting and helpful. I recommend this course to every practising SM and agile Coach.

Eva Gysling

This course was a pleasure to attend and the training went by quickly; it was extremely "user-friendly." Mike had a very well organized syllabus with accompanying overhead slides. The content covered in the course was substantive, meaningful, followed a logical format, and at the end of the course left you with the sense that you could perform effectively and confidently as a Scrum Master. In addition, Mike has an easy going delivery style, with an open and receptive personality. He inspires the participants into active discussion and conversation, and provides countless opportunities to ask questions. It is clear that Mike possesses an in-depth knowledge of Agile/Scrum specifically, and of SW development and project management more broadly. Finally, the conference room was strategically and effectively laid out to facilitate discussion among the group as a whole, and also among the participants at each of the individual tables. The class was very informative, fun, and…he's also got a great sense of humor.

Gray B.