Why Mike Cohn and Mountain Goat Software?
Receive your agile training in London with Mike Cohn of Mountain Goat Software. An author and industry thought leader, Mike leads each course with his acclaimed style of teaching: hands-on, informative and entertaining.
That's why large corporations, startup businesses and everything in between choose Mountain Goat Software for scrum certification, product owner certification, learning about agile user stories, and becoming better at agile estimating and planning.
The course curriculum covers everything you need to know to start agile and Scrum in the workplace. Our agile training in London also prepares attendees for Scrum certification. The required exams can be taken immediately after course completion, and fees are included in the registration with us.
In addition, our courses count towards Scrum Education Units (SEUs) from the Scrum Alliance and professional development units (PDUs) from the Project Management Institute. Each class varies in units, so please check the course description for more information.
Note that the registration is handled by a London partner company, so you will leave the Mountain Goat Software website to complete your order.
We hope to see you in agile training, London!
Training in Other Locations:
For a current project manager the CSPO course combined with CSM training is PERFECT to understand the division of labor, roles and priorities to make it work in real life. Mike is a superb teacher and a master instructor…but the group exercises were the best!

Barry W.

[Lance] has helped us since the beginning of our Scrum transition becoming a trusted part of our organization. The difference in Big Agile from other contracting partners is Lance's success in the real world before becoming a CST. Lance doesn't just know the theory he also knows how to apply the theory, speak with the whole programming department and to Executive Leadership on where to improve. Lance is technical enough to help highlight engineering areas for improvement and business minded enough to call out organizational areas of improvements.

Matt K.
Director of Product Engineering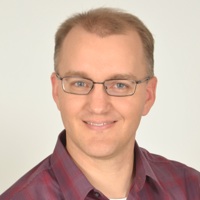 I recommend all of Mike's courses to colleagues unreservedly, and specifically point them to Succeeding With Agile when they've been doing scrum for a while and are starting to hit the next wall of organizational impediments that naturally follow early adoption.

Peter Green
Agile Transformation Leader
Adobe Systems, Inc.