We invite you to bookmark this page and check back to see when courses are available. Alternatively, you can join our mailing list , and request to be notified when Mike Cohn of Mountain Goat Software gives agile training in Orange County.
Why Mike Cohn and Mountain Goat Software?
If you're looking for Product Owner certification and Scrum Master training, check out our agile training in Orange County.
All classes are led by Mike Cohn of Mountain Goat Software – a leading choice in agile training and Scrum certification for Fortune 500s, startups and everything in between.
As an industry thought leader and author of popular Scrum and agile books, Mike is acclaimed for his style of teaching: hands-on, informative and entertaining.
If you're looking to become more agile in your current role, Mountain Goat Software is the place to take that first step. Our classes teach you everything you need to jump-start agile and Scrum in the workplace.
Plus, all classes count for Scrum Education Units (SEUs) from the Scrum Alliance and professional development units (PDUs) from the Project Management Institute. Check the course description for more information on how many units you'll earn.
Our Certified ScrumMaster courses qualify you to take the Scrum Alliance CSM exam. All exam fees are included in your registration, and our participants have a 98% pass rate on the exam. There is no exam for product owners, so you will finish the course as a Certified Scrum Product Owner (CSPO).
We hope to see for agile training in Orange County!
Training in Other Locations:
This course was a pleasure to attend and the training went by quickly; it was extremely "user-friendly." Mike had a very well organized syllabus with accompanying overhead slides. The content covered in the course was substantive, meaningful, followed a logical format, and at the end of the course left you with the sense that you could perform effectively and confidently as a Scrum Master. In addition, Mike has an easy going delivery style, with an open and receptive personality. He inspires the participants into active discussion and conversation, and provides countless opportunities to ask questions. It is clear that Mike possesses an in-depth knowledge of Agile/Scrum specifically, and of SW development and project management more broadly. Finally, the conference room was strategically and effectively laid out to facilitate discussion among the group as a whole, and also among the participants at each of the individual tables. The class was very informative, fun, and…he's also got a great sense of humor.

Gray B.

Lance has a great demeanor and approach that really resonated with the team. His background and knowledge helped guide the team through many of the challenges of changing the way we work. If you are looking to improve how your organization delivers software, I couldn't recommend Lance more.

Dan Stewart
VP of Marketing/eCommerce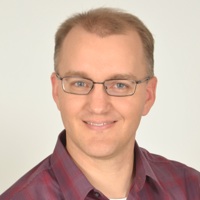 I recommend all of Mike's courses to colleagues unreservedly, and specifically point them to Succeeding With Agile when they've been doing scrum for a while and are starting to hit the next wall of organizational impediments that naturally follow early adoption.

Peter Green
Agile Transformation Leader
Adobe Systems, Inc.