We invite you to bookmark this page and check back to see when courses are available. Alternatively, you can join our mailing list , and request to be notified when Mike Cohn of Mountain Goat Software gives agile training in Orange County.
Why Mike Cohn and Mountain Goat Software?
If you're looking for Product Owner certification and Scrum Master training, check out our agile training in Orange County.
All classes are led by Mike Cohn of Mountain Goat Software – a leading choice in agile training and Scrum certification for Fortune 500s, startups and everything in between.
As an industry thought leader and author of popular Scrum and agile books, Mike is acclaimed for his style of teaching: hands-on, informative and entertaining.
If you're looking to become more agile in your current role, Mountain Goat Software is the place to take that first step. Our classes teach you everything you need to jump-start agile and Scrum in the workplace.
Plus, all classes count for Scrum Education Units (SEUs) from the Scrum Alliance and professional development units (PDUs) from the Project Management Institute. Check the course description for more information on how many units you'll earn.
Our Certified ScrumMaster courses qualify you to take the Scrum Alliance CSM exam. All exam fees are included in your registration, and our participants have a 98% pass rate on the exam. There is no exam for product owners, so you will finish the course as a Certified Scrum Product Owner (CSPO).
We hope to see for agile training in Orange County!
Training in Other Locations:
It can't get any better than this Estimating is one of the toughest things that we face in Agile Projects. No body explains it better than the man himself. The logical sequence in which the content is presented, gives a better understanding about estimating. The reasons to use Story Points over other units is explained crystal clearly. A correct mix of Mike in person speaking to you and animated concepts helps you to focus on learning rather than just listening. Even after completing the course, I had the visual of Mike explaining the concept for few days afterwards. A highly recommended course for any agilist.

Raju K.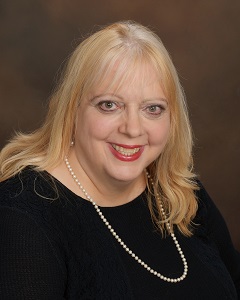 Great class! I felt it was a very worthwhile investment in my future and look forward to applying what I learned!

Sandy Schmidt
Principal Systems Analyst
Lance's training class was informative, interactive, and engaging. Our teams found the onsite group training very effective to get everyone (Product Owners, Scrum Teams, Scrum Masters) aligned on the same concept, approach, and best practices… Most importantly, he still works with scrum teams in the trenches and is able to provide thoughtful suggestions for difficult situations."

Lu Feng
Sr. Director PMO