NEW: Advanced Certified Scrum Product Owner® (Live & Online)
This advanced class shows you how to build on the value you bring as a product owner. You'll learn skills to manage stakeholders across multiple projects, craft a vision that inspires, and prioritise the backlog so the team can maximise output.
You get lifetime access to course materials. Plus this is the only A-CSM that uses our interactive software so that breakout exercises are valuable and fun. You'll also be automatically enrolled in Mike Cohn's exclusive membership site, including 12 months of ongoing coaching and support.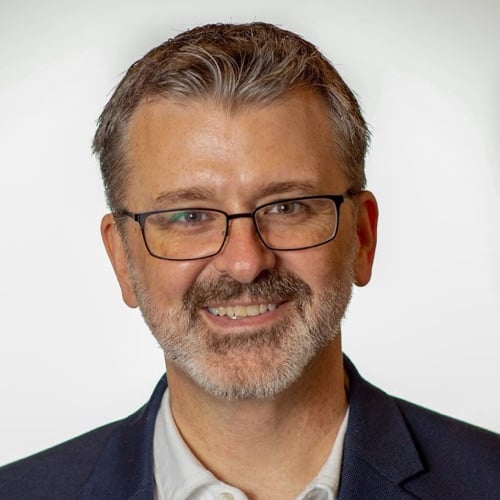 About Brian Milner
Brian Milner is a Certified Scrum Trainer that brings over 20 years of software development experience to his classes. Over half that time Brian spent working exclusively with organizations as they transitioned to Agile practices. Beginning as a developer, he worked up through management layers and eventually transitioned to life as a Scrum Master and then as a Coach. Having been in both Waterfall and Agile organizations, Brian brings the practical experience of having seen what works and what doesn't in the real world. Brian has a heart for the Scrum Master role having been one for many years and worked with them in multiple organizations.
Brian is very involved with the local Agile community in the Dallas / Fort Worth area having served as a co-leader for the Scrum Alliance area meetup group DFW Scrum. He has been married to his high school sweetheart for the past 25 years and is the proud Dad to his two daughters. Together they love traveling to National Parks on family road trips. As you might find out in his classes, he is a passionate, lifelong fan of two things: Star Wars and the Dallas Cowboys.
Brian is Senior Vice President of Training and Coaching with Mountain Goat Software and a Certified Scrum Trainer (CST), CSM, CSPO, A-CSM, A-CSPO, CSP-SM, CSP-PO and CAL-1 with the Scrum Alliance. Brian is also a Certified Trainer for Sharon Bowman's Training from the Back of the Room presentation skills course and a Certified Practitioner for Path to Agility.
Featured in: