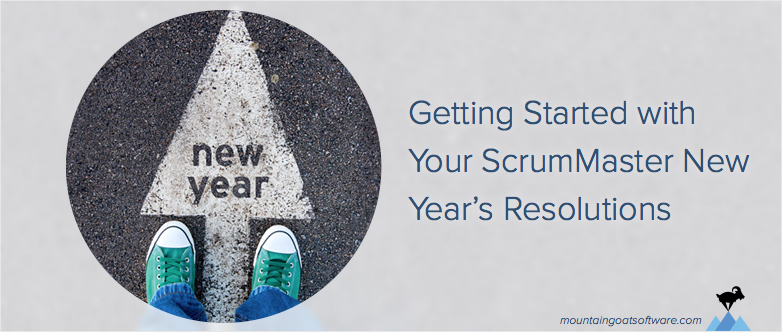 As we come up on the end of the year, it's time to make some New Year's resolutions. Since one of my resolutions for this year was to provide useful and actionable advice, and since I know you're busy, I'm going to help you get started.
So here are 21 New Year's resolutions for ScrumMasters to consider:
Offer to facilitate another team's retrospective
Update the team's definition of done (or write one if they don't have one)
Have that tough conversation you've been putting off
Learn something new
Help your team learn something new
If you've personally been giving the demo during sprint reviews, have someone else do it
Inbox zero
Ban email for one day between team members (talk instead)
Have a private conversation thanking each team member for their contributions
Remove something from your process
Instead of maintaining an impediment list, remove each impediment the day you hear about it
In team meetings, ask more questions and make fewer statements
Trust your team
Admit when you've made a mistake
Celebrate little wins as well as big successes
Never type or look at your phone while a teammate is talking to you
Ask your team how they most want you to improve
Try sprint planning a completely different way
Encourage cross-training while allowing people to do what they're good at and enjoy
Ask a sixth why
Eat more fiber (my doctor told me to include this one)
What Will Be On Your List?
What do you think? What's going to be on your list of New Year's resolutions for next year? And how did you do at any resolutions you made for this year? Please share your thoughts in the comments below. I'd love to know what you think.