User Stories for Agile Requirements
All projects start with their requirements. How those requirements are documented has a tremendous influence on the rest of the project. Agile user stories are a great way to build software that meets the real needs of users. This agile training with Mike Cohn can help your project start on the right foot.
What You'll Learn
Our training by certified Scrum Master Mike Cohn will teach you:
A useful template for writing user stories.
The six attributes of a good story and how to achieve them.
How to write non-functional requirements as user stories.
How much work to do up-front and how much to do just-in-time.
How to conduct a story-writing workshop.
Practical examples from real-world projects.
Overview
Agile user stories are simple, clear, brief descriptions of functionality told from the perspective of a user. User stories in a Scrum or agile development project are written to describe the functionality a user or customer wants. These user stories can then become the product backlog of a Scrum or agile project.
The technique of expressing requirements as user stories is one of the most broadly applicable techniques introduced by an agile methodology; agile user stories can also be an effective approach on all time-constrained projects.
"User Stories for Agile Requirements" provides you with the agile training and tools needed to identify and write effective agile user stories. You'll learn the six attributes all good stories must exhibit, and thirteen guidelines for writing a better agile user story.
This agile training explores how user "role modeling" can help when gathering a project's initial stories. During this hands-on course, all participants will have the opportunity to practice identifying user roles and writing agile user stories for a case study.
Who Should Attend?
The agile user stories training is equally suited for programmers, testers, managers, analysts and even customers and product owners who are interested in applying agile user stories to their projects.
Download the PDF Brochure
Upcoming Public Courses
Sorry, there are no courses currently scheduled for User Stories for Agile Requirements. Please check back with us soon. In the meantime, you can view our
full list of scheduled courses
.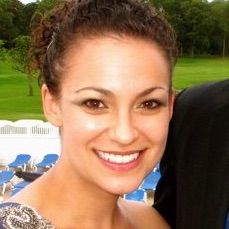 Thank you so much for such a fun and captivating training! I've been in the Scrum Master role for about two years now and this training offered a solid foundation of knowledge to help push the teams forward. The stickers and tattoos were a great bonus!

Jillian Patterson
Business Analyst
Advent Software, Inc.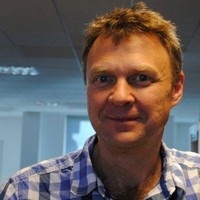 After the recent Certified ScrumMaster course that Mike ran for us in the UK, everyone went back to their teams completely re-energized and determined to make Scrum work. Mike is a passionate and inspirational teacher with a wealth of experience from working with a wide variety of companies. We can't wait to have him back later this year to work with more teams and to help guide us through the transition to a fully Agile way of managing our complex projects.

Harvey Wheaton
Senior Development Director
Electronic Arts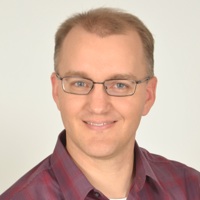 I recommend all of Mike's courses to colleagues unreservedly, and specifically point them to Succeeding With Agile when they've been doing scrum for a while and are starting to hit the next wall of organizational impediments that naturally follow early adoption.

Peter Green
Agile Transformation Leader
Adobe Systems, Inc.
Learn scrum and agile processes directly from Mike Cohn, one of the industry's most well respected Certified Scrum Trainers (CST). Mike Cohn is the author of User Stories Applied for Agile Software Development, Agile Estimating and Planning, and Succeeding with Agile. He is a co-founder and former board member of the Scrum Alliance, and a co-founder of the non-profit Agile Alliance, home of the Agile Manifesto. Mike is also the founder of FrontRowAgile.com, an online agile training website.