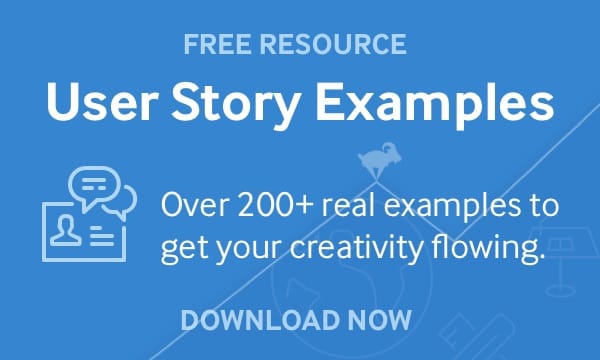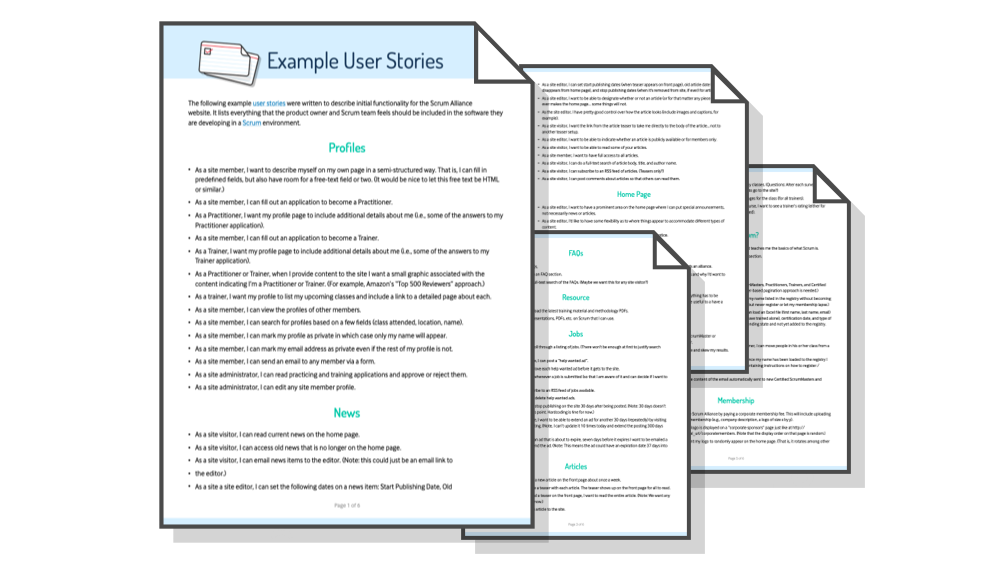 Get 200 Real Life User Stories
Examples Written by Mike Cohn
Today's post introduces the third installment in a free series of training videos all about user stories. You can watch all released videos by signing up to the Better User Stories Mini-Course.
An extremely common problem with user stories is including the right amount of detail.
If you include too much detail in user stories this makes story writing take longer than it would otherwise. As with so many activities in the business world, we want to guard against spending more time on something than necessary.
Also, spending time adding too much detail leads to slower development as tasks like design, coding, and testing do not start until the details have been added. This delay also means it takes longer for the team and its product owner to get feedback from users and stakeholders.
But adding too little detail can lead to different but equally frustrating problems. Leave out detail and the team may struggle to fully implement a story during a sprint as they instead spend time seeking answers.
With too little detail, there's also an increased chance the development team will go astray on a story by filling in the gaps with what they think is needed rather than asking for clarification.
There's danger on both sides.
But, when you discover how much detail to add to your stories, it's like Goldilocks finding the perfect bowl of porridge. Not too much, not too little, but just right.
But how do you discover how much is the right amount?
You can learn how in a new, 13-minute free video training I've just released. It's part of the Better User Stories Mini-Course. To watch the free video, simply sign up here and you'll get instant access.
Remember, if you've already signed up to the course you don't need to sign in again, just go to www.betteruserstories.com and video #3 will already be unlocked for you.
Adding the right amount of detail--not too much, not too little--is one of the best ways to improve how your team works with user stories. I'm confident this new video will help.
Mike