Janet Gregory and Lisa Crispin pioneered the agile testing discipline with their previous work, Agile Testing. Now, in More Agile Testing, they reflect on all they've learned since. They address crucial emerging issues, share evolved agile practices, and cover key issues agile testers have asked to learn more about.
Packed with new examples from real teams, this insightful guide offers detailed information about adapting agile testing for your environment; learning from experience and continually improving your test processes; scaling agile testing across teams; and overcoming the pitfalls of automated testing. You'll find brand-new coverage of agile testing for the enterprise, distributed teams, mobile/embedded systems, regulated environments, data warehouse/BI systems, and DevOps practices.
---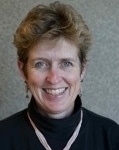 Lisa Crispin
Lisa Crispin is an agile testing coach and practitioner. She is the co-author, with Janet Gregory, of Agile Testing: A Practical Guide for Testers and Agile Teams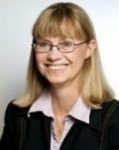 Janet Gregory
Janet Gregory is a Calgary-based consultant specializing building quality systems and her passion is promoting agile quality processes.