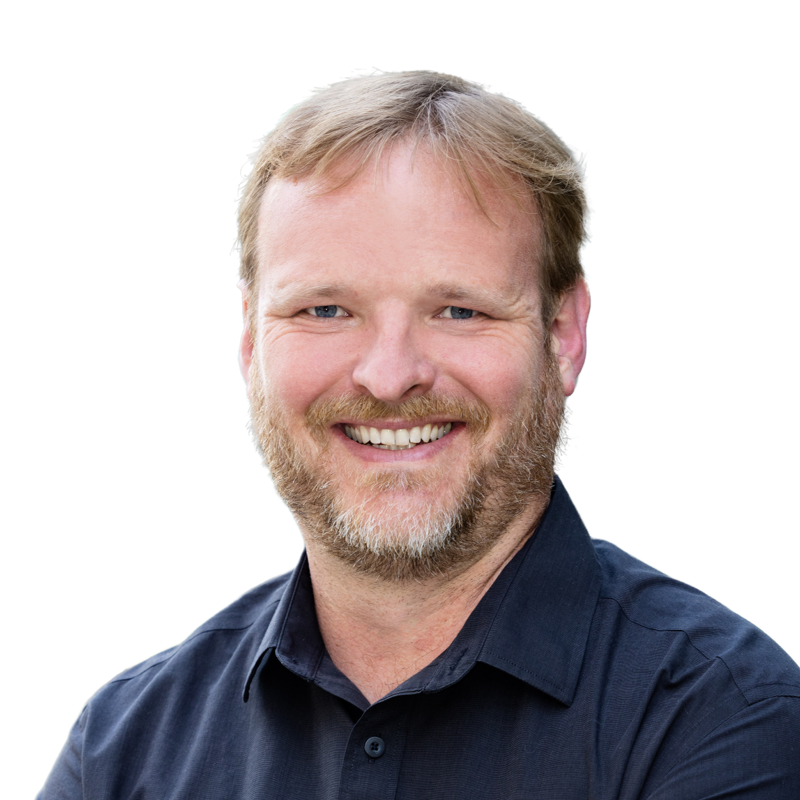 Hunter Hillegas
Chief Technology Officer
Hunter keeps the digital heart beating here at Mountain Goat. He considers his projects are most successful when people don't notice anything except that things work. Whether you're searching the site, buying a course, or taking part in an online certification class, your online experience was designed and delivered by Hunter. He has more than 20 years experience building software, and helps with many roles, including developer, team lead, and product owner. He likes working for a company that has high standards for the content and courses it creates.
"With the move to live online courses, we have software (Team Home) as a key part of the class experience and it's been fun to see customers react positively to that."
Hunter resides in Santa Barbara, California, with his wife, and dog Enzo—a Pitsky with ears so distinctive people stop to find out more. He sold bootleg Beatles CDs to Drew Barrymore once when he was 18, was a nightclub promoter,and used to attend fancy casino opening parties due to his popular casino blog.
Leadership
Training
Creative