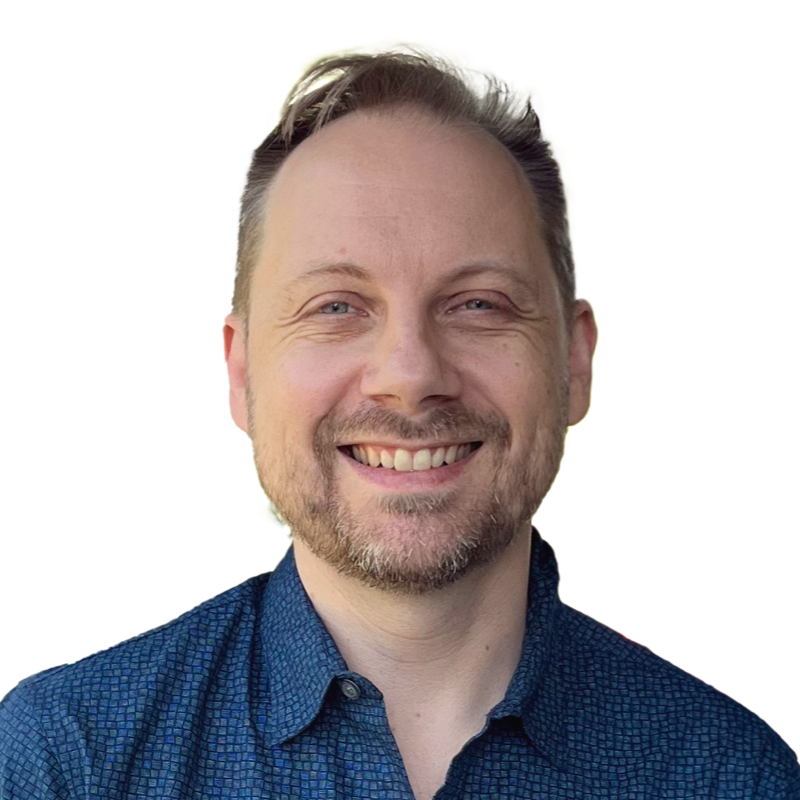 Richard Powell
Designer
Rich has been keeping the branding and design beautiful and consistent here since 2009, and has been building and designing sites since 1996. Rich makes sure that everything Mountain Goat, from the website to t-shirts, stickers, and our Planning Poker® tool is a delightful display of design. Thoughtful and insightful with his recommendations, he's a wonderful team player.
"One of the best parts of working for MGS is working with a great team of people. Whether it's strategy, content, video, illustration, or any number of other contributions, the end result is always made better by the different voices that are a part of it."
Rich lives in Durham, North Carolina with his wife and daughters, and if he were designing a day of his favorite things, it would include crème brûlée, a Negroni, "The Great Escape" movie, Licorice Allsorts, the theme music from "Airwolf," and of course, the font Chaparral.
Leadership
Training
Creative